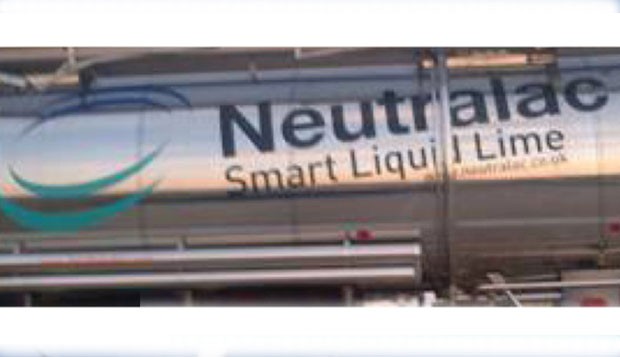 Food manufacturer increases biogas power with liquid lime
Food manufacturer increases biogas power with liquid lime
A major global coffee manufacturer based in Banbury, Oxfordshire, has seen a remarkable improvement in its Anaerobic Digestion (AD) process following the switch to Neutralac SLS45 – the new, high strength liquid lime from Lhoist UK. This has also increased power output from the biogas station to a sustainable level that is now self-financing.
The 42 acre Banbury site is one of the world's largest soluble coffee facilities; making over 90 million jars of coffee a year for its own household brands and others, manufacturing both spray dried and freeze dried products since 1967.
The plant produces approximately 80-120 tonnes of liquid effluent per hour from the production process which has to be treated prior to discharge. The effluent has a typical Chemical Oxygen Demand (COD) of 5,000 and a dark colour due to the residual coffee grounds. The reduction in COD and the colour removal are taken care of by a two-stage effluent plant that combines flocculation for solids removal and Anaerobic Digestion.
The colour removal process previously involved the addition of Poly Aluminium Chloride (PAC) as a flocculating agent, plus Caustic Soda and Magnesium Hydroxide alkalis to adjust the pH to 7.8 for the AD process and a polymer bind.
The resulting solids are removed by mechanical means and the liquor sent to the AD plant where biological action removes the final organics. The methane gas generated by the AD plant is used to fuel a small biogas plant which provides on-site electricity.
The manufacturer first became aware of Neutralac SLS45 in early 2012, through Lhoist UK's chosen distributor Tennants of Manchester. Neutralac SLS45 is the fastest growing liquid lime in the UK and has proven an effective replacement for both Caustic Soda (NaOH) and Magnesium Hydroxide in effluent treatment plants across the UK for a wide range of industries.
Not only was Neutralac SLS45 capable of replacing both Caustic Soda and Magnesium Hydroxide, with a potential cost saving, but the site's consultant, Steve Pannell of Bio Systems Ltd, was of the view that the Calcium content of Neutralac SLS45 would be beneficial to the sustainability and health of the AD plant bacteria.
As a company, Lhoist UK is totally committed to the highest levels of customer support, technical knowledge and in the quality of their products. Neutralac SLS45, one of the purest liquid limes in the world, is fast-reacting and stays in suspension longer than any other liquid lime on the market today. However, without on-site support and excellent technical back up it would not be the success it is today.
Like ! Share with friends
on the following networks