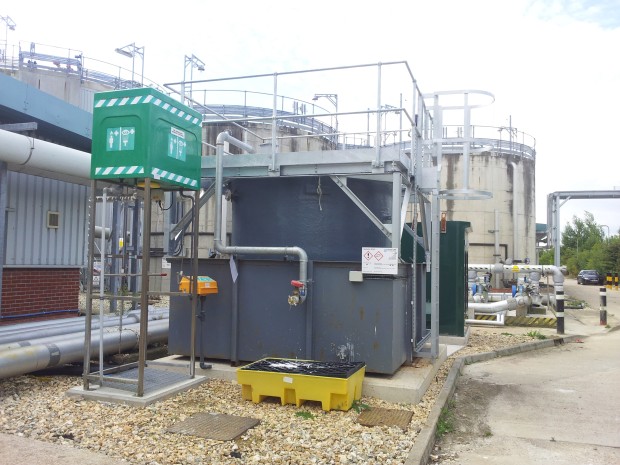 Southern Water recycling sludge with Neutralac liquid lime
Groundbreaking sludge treatment by Southern Water
recycling sludge with Neutralac liquid lime
The utility company, Southern Water needed to find more economic and efficient ways of treating municipal sludge to the "safe sludge matrix" standard stipulated by the Environment Agency. After extensive trials, a new technique was introduced involving the low-dose liming of digested liquid sludge with high strength liquid lime – a unique practice in the utilities sector.
Although both dry and liquid lime has been commercially available for many years for use in the disinfection of undigested, raw sludge, this is the first time that it has been used for digested liquid sludge.
Innovative and unique
This innovative process has brought substantial savings to Southern Water but is not conducted by any other utility company and could well be adopted.
At Southern Water sludge treatment involves mesophilic anaerobic digestion (MAD). However, an additional process is required post-digestion in order to 'polish' the digested liquid sludge to provide a product that consistently meets the required bacteriological standards stipulated by the Environment Agency, as well as minimising odours.
Recycling to agriculture
Bench scale trials were conducted using lime and sodium hydroxide and the results confirmed that high strength liquid lime met all the requirements for recycling to agriculture and was the most cost-effective product to use.
Southern Water then implemented pilot plant trials with Neutralac SLS45 to determine the effectiveness of this new process.  These trials demonstrated that the required bacteriological limits could be achieved following low-dose liming of the digested liquid sludge.
The pH is raised to a maximum of 9.5 which is sufficient to achieve robust bacteriological compliance as well as preventing the release of ammonia gas, thus preventing odours.
Sludge compliance achieved
Once results had been obtained and it was shown that sludge compliance could be reached using this process, Southern Water put out to tender the package of lime plant hire and chemical supply, ultimately identifying Lhoist UK as a willing partner.
The Derbyshire-based company quickly developed and installed equipment to allow low-lime dosing with Neutralac to start, while also working with Southern Water to determine a preferred design specification to introduce state-of-the-art plant for future years.
Lhoist UK partnered Southern Water to provide three lime-dosing plants. These were fully commissioned in 2013 and, now that this innovative use of an existing technology has proven successful, Southern Water plans to have a further two rigs installed at wastewater treatment works in the South East.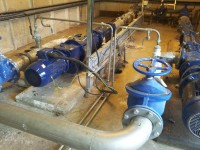 Sustainable benefits
Utilising liquid lime to treat sludge means that Southern Water is maximising its use of the energy and nutrient content contained within sludge by utilising:
1)      100% of the biogas generated in the treatment process and using Combined Heat and Power (CHP) engines to convert it to electricity and heat
2)      Nutrient content found in bio-solids by recycling 100% bio-solids to land.
The electricity generated by biogas is used to power the Sludge Treatment Centre (STC) and any excess is exported to the Grid. Heat recovery from the CHP engines is used to heat the digesters via heat recirculation systems.
This, in conjunction with having sufficient landbank availability for conventional product, has meant that Southern Water is able to successfully operate this low-cost, sustainable solution for sludge treatment.
Like ! Share with friends
on the following networks