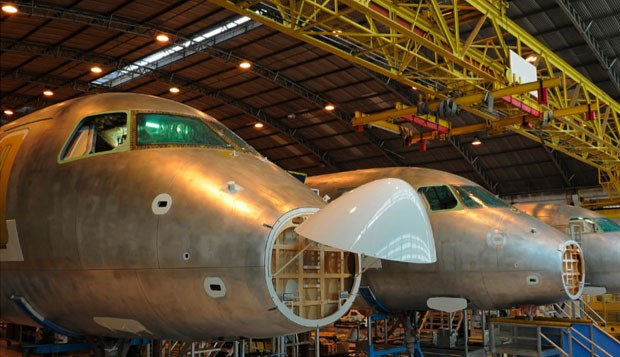 Neutralac SLS45
Flying high at Nu-Pro
Nu-Pro Ltd is a key manufacturing solution provider for the Aerospace and Defence Industries, developing new process streams for the next generation of aircraft. Materials handled include Aluminium, Titanium, Nickel alloys and Stainless Steels, whilst operations include machining, electroplating, surface treatments, painting, bonding and sub-assembly as well as non-destructive testing and chemical milling.
This work produces a great deal of waste water effluent which requires careful handling before it is disposed of. Nu-Pro shares many of the effluent issues common to the metals surface treatment industry, such as high acidity as a consequence of Chromium reduction and the necessity to remove heavy metals from the waste stream.
In addition, Nu-Pro has a particular requirement for a reagent with exceptional performance in relation to Fluoride Ion removal.
Following in-service trials during late 2011, Nu-Pro has replaced NaOH (caustic soda) with Neutralac® SLS45 as the primary neutralizing reagent and key factors influencing this decision were the strength and viscosity of the reagent. At 45% the Calcium DiHydroxide formulation provided fast-acting, controllable neutralization in a ready-to-use liquid reagent with low viscosity, enabling easy pumping and dosing.
Early trials soon indicated effective precipitation of the range of heavy metals in a single process and consistent fluoride removal, combined with superior flocculation to NaOH, demonstrated by faster settling.
Costs were also reduced because of improved de-watering characteristics which resulted in drier filter cake and significant disposal savings. When combined with lower and more stable supply costs, compared to caustic soda, the decision to change was a straightforward one.
Like ! Share with friends
on the following networks